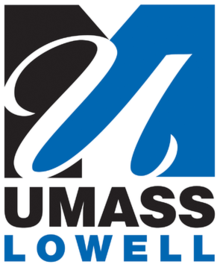 Yesterday, I was invited to be a guest lecturer for two classes at UMass Lowell. Being an alumni of UMass Lowell with a B.S. in Exercise Physiology, I was honored to be able to share my experience and career decisions with the students.
Some of the things I shared with them included my personal experience with chiropractic, which motivated me to spend 8 years of school training to become a Doctor of Chiropractic. The other reason I love being a chiropractor is that it is a 100% natural healing therapy. There are no drugs, medications, surgeries, or injections involved.
I also explained to them that people will often visit a chiropractor because of pain but once they are under regular care, they notice other changes in their health, like improved sleep, more energy, better digestion, easier breathing, etc.
We also talked about what it's like starting up your own practice and how great it is to be a business owner and be connected within your community. I explained to them that there other things you can do as a chiropractor, such as work with animals, athletes (recreational and Olympic-level), kids, or in Veterans Affairs Hospitals.
It was a true honor to be invited back to the campus that provided me with solid stepping stones and a wonderful education!
"Give Where You Live"
Shine On!
Dr. Abbey Denaro