Many changes occur in a woman's body when she is pregnant. These changes are controlled by your Nervous System. For the health of your body and the development of the baby, pregnancy is an important time to be under Chiropractic care.
Dr. Denaro is certified in the Webster Technique, which is specific for pregnancy. Utilizing this assessment and adjustment protocol, stress is taken off of the mother's spine, muscles, and ligaments, allowing optimal room for the baby to develop, grow, and turn. Many women choose Webster Certified Chiropractors to prevent Breech pregnancies and C-sections.
The American Pregnancy Association agrees that chiropractic care during pregnancy can provide the following benefits: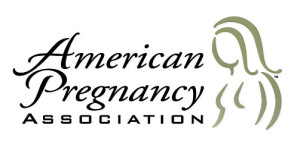 Maintaining a healthier pregnancy
Controlling symptoms of nausea
Reducing the time of labor and delivery
Relieving back, neck or joint pain
Prevent a potential cesarian section
For Babies and Children
Although they may not have the aches, pains, and emotional stress like adults, babies and children benefit greatly from Chiropractic care. The birthing process usually results in physical traumas to the newborn and can turn into problematic conditions if their delicate and developing spines and nervous systems aren't checked early on. These range from colic, digestive problems, feeding difficulties, sleeping problems, and irritability.
Many parents now routinely have their newborn checked by a Chiropractor. Learning to hold their head, sitting, crawling and walking are all activities that may affect a babies spinal alignment. These important developmental stages are often times when a parent will have their child assessed by a Chiropractor.
Chiropractors use different styles of adjusting babies and children to ensure that the adjustments are gentle, safe, and effective.
• Pregnancy related discomfort
• Post-surgical pain
• Children's issues: (ADD, ADHD, allergies, digestive issues, postural problems, asthma)
• Torticollis
• Gait issues/balance issues
• Scoliosis

©2013 denarochiropractic.com | all rights reserved